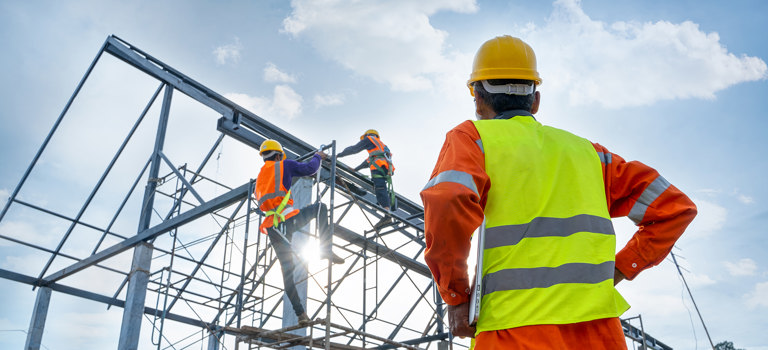 Industry and construction
RTX provide wireless communication solutions which allow you to realize products for industries where reliable communication and freedom to move around, despite location and environment, is vital.
Industry and construction
RTX solutions for industry and construction
Solving complex tasks or handling critical situations in hectic environments often depends on direct, clear, and reliable communication.
The RTX wireless communication solution is ideal for scenarios where direct and reliable two-way communication or broadcasting of information is critical for getting the job done.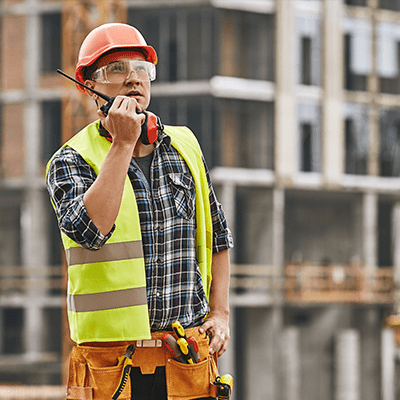 Portable and fixed?
We offer high-quality communication for portable and fixed systems, adding security for the individual worker. This means that our solutions fit your needs, whether you offer systems for teams working within a confined geographical area or a wide area where teams split up.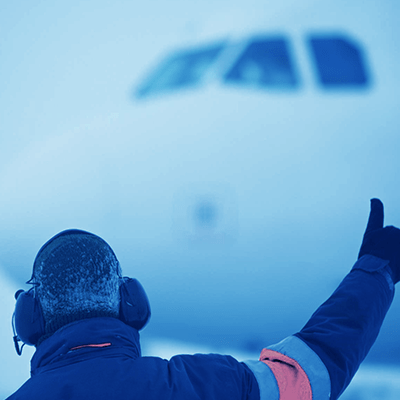 The right solution to fit your offering
Our solutions are flexible and durable to accommodate many different product implementations. We have the system to base your solution on whether the product is a belt pack, a safety helmet with built-in comms, or a headset.
Get the right solution
 Check out how our intercom solutions work and the many options to create just the right system depending on your needs.
Check out our Intercom systems
Multiple system options
Our Enterprise systems can be used in industry and construction settings depending on our needs. Check out how our enterprise systems work, and contact our sales team - we'll help you find the right solution.
Check out our Enterprise systems
Our product solutions
With our TeamEngage product solution, we provide a specially designed solution for advanced team intercom.
Check out TeamEngage
Suggested Products
Systems made of products that enable reliable communication and freedom to move around, despite the location and environment.