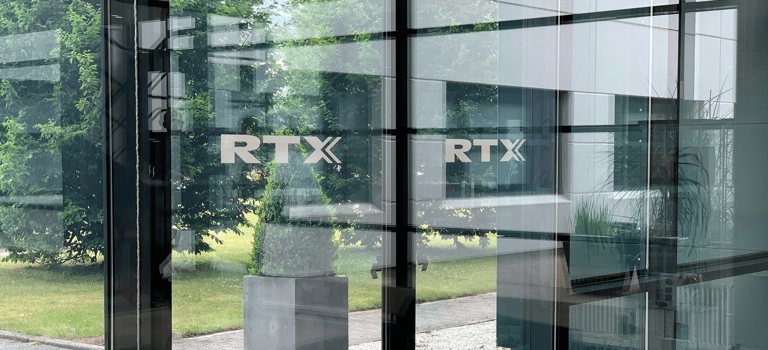 Who we are
RTX is a global technology company that innovate, design, and manufacture wireless communication solutions within Enterprise, Healthcare, and ProAudio. Working in close partnership with our customers, we offer customized, 'turn-key', end-to-end solutions with full product lifecycle management designed to make a difference in the market.
Our story
RTX is a global technology company with 25+ years of experience and knowledge in the design and development of wireless communication products across a wide range of applications. Our purpose is to help people perform at their best by providing our customers with the best possible wireless communication solutions.
Established in 1993, RTX has obtained software and hardware capabilities through which projects are managed from idea to finished products and modules. We are a European company operating globally and employing 294 people at our locations in Denmark, Hong Kong, and USA.
At RTX, we develop, innovate and manufacture customized solutions, which provide effortless wireless communication for large corporations and people across the globe. We work with customer financed as well as internally financed development projects and our ODM/OEM products and software are sold to world-leading brands across the globe. Developing wireless products and solutions can be complex. At RTX, we pride ourselves on making products that are complex on the inside and look simple on the outside.
Entity form
Listed
Headquarters
Denmark
Subsidiaries
2
Employees
294
Examples of our clients
RTX is well positioned in the market with a great mix of customer-financed development projects combined with internally-financed development projects., where ODM/OEM products or software are resold to several customers across the globe. We provide innovative and customized solutions to world-leading brands.
Our purpose
Helping people perform at their best
Wireless communication is an integral part of all our lives. It
seamlessly helps us connect and communicate – in our work as
well as in our spare time. RTX's purpose is to help people perform
at their best by providing our customers with the best possible
wireless communications solutions.
Our mission and vision
Mission
To help our customers
make a difference in their markets
We want to be the company that can help technology brands make a difference in the market by optimizing wireless technology in their product portfolios.
Therefore, understanding the needs of our customers is at the very core of our approach to customer partnerships. Our vast experience within wireless technology and our end-to-end, 'turn-key' offering sets us apart from the competition, enabling us to deliver customized products and solutions with agility and high quality.
Vision
To be the preferred partner
for wireless technology solutions
We want to be at the forefront of wireless technology. In a world where technology brands feel the pressure from technology being commoditized at an ever-increasing speed, we are dedicated to earn the respect as the preferred partner for wireless technology solutions by applying our expert knowledge to the specific business challenges of each individual customer.
Our values
Commitment
to build long-lasting relationships
We are dedicated to building long-lasting customer relationships based on quality performance. As an organization and as employees, we take responsibility for creating value in every single step of the value chain and are willing to go the extra mile to deliver on our promises. We react proactively and efficiently to challenges as well as opportunities.
Ingenuity
to create the best solution for each customer
As engineers and developers, we have a natural curiosity and drive to explore, always looking for ways to improve products, solutions, and processes. We optimize based on past experiences and new insights to create the best possible solutions for each individual customer and the climate in mind.
Openness
to build trust and act with efficiency
We believe in partnerships based on trust. We are transparent in our actions and processes and respectful of people, cultures, and opinions. We act with integrity in everything we do.