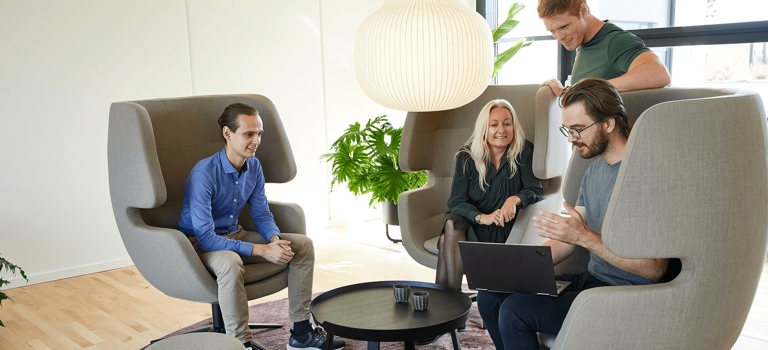 Join an innovative company
We are looking for people with strong technical know-how to join our fantastic teams in all departments. Join us at RTX to be part of realizing great products and expanding your skills - all in a strong social community.
Working at RTX
RTX is an innovative company in growth and we expect increased activities in development of customized wireless solutions over the coming years
RTX is headquartered in Nørresundby and has offices in Hong Kong and USA. Most of our customers are global companies.
At RTX, project completion is a matter of honor. We stick with our customers and always see a project through to the end, however complex it may become. As a result of this commitment, our engineers have successfully completed hundreds of projects, and most of our customers return to us time and again.
The unique working environment provides a multitude of opportunities for challenging, visionary development projects and products in a global context. As a result, RTX has proved able to attract and retain the very best people currently working within our particular field of technology and product development. RTX values engaged and competent employees who contribute to a good working environment, and we endeavor to have both male and female candidates. RTX is hiring talented and ambitious engineers for development of wireless solutions.
Get a look inside RTX
Get a look inside our headquarter
Get a look inside RTX, what we do, and meet our employees by reading our interactive brochure
RTX digital brochure
Meet some of our employees
Take a look at our videoes and learn about different positions, what we do, and our culture.
Meet our employees
What We Can Offer
We can offer an attractive informal working atmosphere in a highly-skilled and experienced team of developers.
We work with a range of wireless technologies such as DECT, proprietary 2G4 ISM-band, BTLE, LoRa, WiFi, UWB, additional proprietary radios, etc. We work with audio and DSP solutions for high-quality pro-audio products, where we work with low-latency solutions, audio codecs, analogue front-ends, filters, sample rate conversion, echo cancelling, noise cancelling, etc. We work with a range of different platforms such as ARM Cortex, Freescale Kinetis and IMX, ADI Blackfins, MIPS, CR16C with operating systems from small embedded RTOS systems to larger embedded Linux systems.
We create solutions from the concept definition and prototyping stage to production. We collaborate with customers and technology partners around the world. We innovate and develop not only today's solutions but also the technology platforms and solutions for tomorrow.
Market position
RTX is a market-leading innovator in our field of wireless communications
Industry in growth
Wireless communication is an industry in growth and one that is developing fast
Solid and professional
We are a solid and professional company trusted by many multinational corporations
Ideal size
We are not a small company but we are not too big either
Good work/life balance
We have a good work/life balance and freedom with responsibility
Working in teams
We work in teams and work with colleagues with many years of experience
Challenging work environment
Not two projects are the same and neither are our customers
Good career development possibilities
We strive to develop our talented engineers via our technical ladder
New and modern premises
We work in new and modern premises with very good facilities
Good place to live
Aalborg and the surrounding areas are a great place to live
Who We Are Looking For
If you are a talented engineer with strong skills in embedded software, DSP, FPGA, Base Band electronics, RF design or Project Management and want the opportunity to use your skills on challenging and exciting development projects then RTX may have a job for you.
You have a master's degree in engineering or computer science. Either you have substantial experience or you have newly graduated with excellent grades. You thrive in a hectic and dynamic environment where the activity level is high. You have excellent collaboration and communication skills. You have the drive and ambition to follow your talent to the fullest, and you have a strong desire to be among the best. You take pride in the quality of your work. You have the necessary discipline and overview to effectively manage your own tasks and coordinate with others in an environment characterized by freedom with responsibility.
Project and Program Management
Scope Management • PMI Certified Administration, Planning & Reporting • Leadership - Scandinavian Model • Technical Engineering Background • System Understanding • Customer Relations & Communications • Portfolio Management • Personal Skills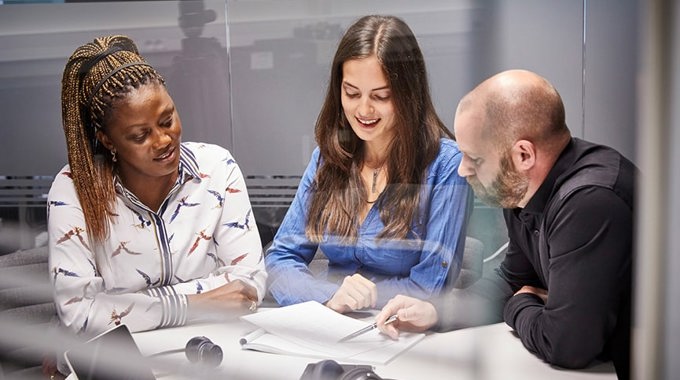 Software Design
Cloud Computing • Embedded Systems • DSP Systems • IP Network Protocols • Wireless Protocols • PC Software • System Integration • Product Integration • System & Product Testing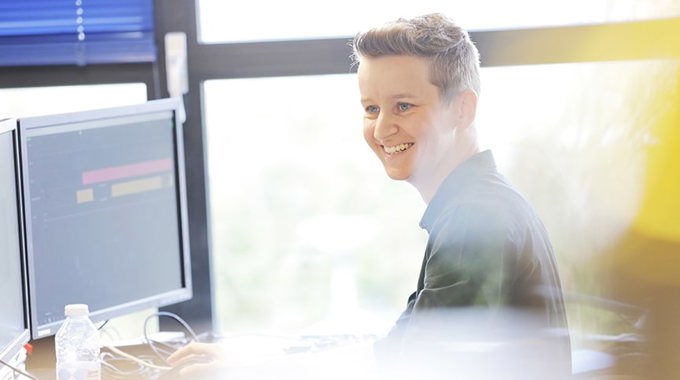 Hardware Design
Radio Systems • Analog Electronic Systems • Digital Electronic Systems • Audio & Acoustics • Sensors • System Integration • Product Integration • Test Laboratories • Design for Manufacturing
Sourcing and Production
Product Life Cycle Management • Sourcing • Rapid Prototyping • EMS Handling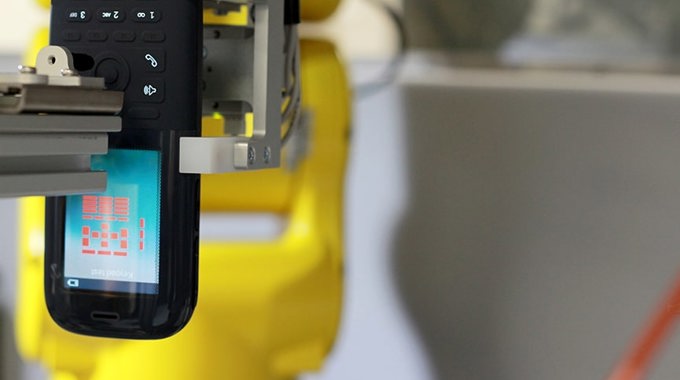 Our open positions
Check out our job database
Want to see if we have a position for you? Find current vacancies or register in our job database.
RTX job database