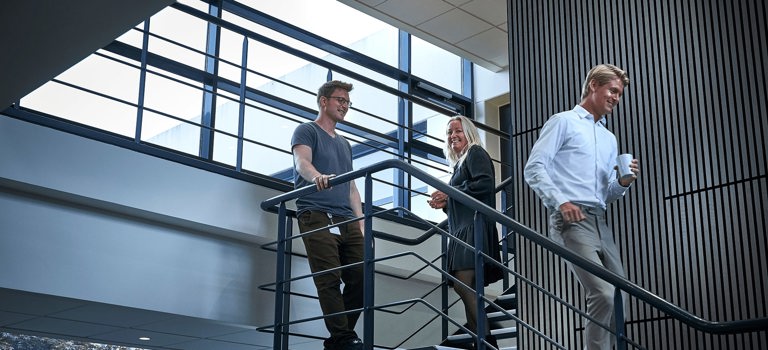 Meet some of our employees
Take a look at our videoes and learn about different positions, what we do, and our culture.
Meet some of our employees
The position as Team Lead
Our Team Leads are responsible for developing and staffing their own team, as well as coordinating and planning tasks with project management responsibility for leading the implementation of software deliveries. Hear what our Team Leads have to say. 
The position as Architect
Our Architects are responsible for ensuring that innovative solutions in different domains are made correctly so that the team can deliver the right quality on time. Coordinating and collaborating with colleagues is key. 
The position as Software Developer
Our Software Developers are part of teams of employees with high team spirit working together to contribute to exciting, innovative wireless solutions across different domains.