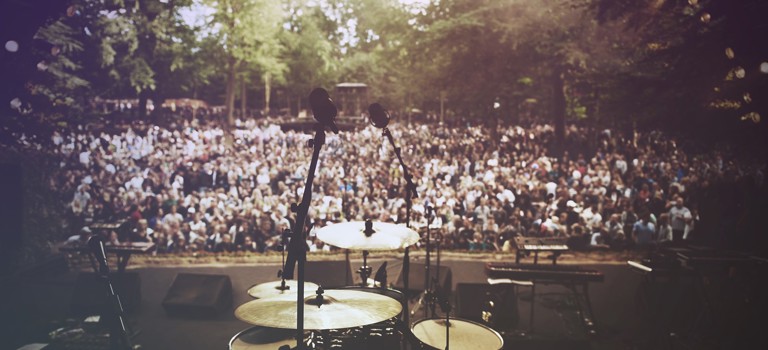 Sheerlink
Sheerlink™ by RTX provides superior audio quality, low latency, and freedom from wires enabling your products to create greater experiences for artists and audio professionals.
Dive into supreme wireless performance
Sheerlink sets a standard for wireless performance, so artists and audio professionals together can create greater experiences. Sheerlink is designed from a holistic perspective; taking audio source into account to create the perfect soundscape. Enabling audio professionals and artists to create the perfect performance completely worry-free. Since 2020, Sheerlink has been deployed in recognized products worldwide.
Setting the standard for professional wireless audio
Sheerlink introduces the standard in wireless audio performance for professionals that truly moves the boundaries for what can be expected from radio performance and reliability. Sheerlink is designed for perfect co-existence in the musical environment. Sheerlink creates a super strong transmitting highway with a resilient radio transmission.
Cut the cord on your pro-audio product
RTX can support your product realization from product concept to mass production. RTX has completed more than 1.000 projects during its 25 years of history, from initial development, desired design, test and approvals and final production. This ensures a proofed solution, that high-end professional audio brands demand.
Sheerlink proposes a unique wireless solution
Plenty claim to have cut the cord on pro-audio, but very few have succeeded. Often poor antenna quality creates drop-outs due to product design requirements, or poorly developed codecs fail authentic stage tests. Our Sheerlink product solution provides excellent audio quality, low latency, resilient wireless link with extremely low interference issues, adaptive radio with intelligent interference avoidance, multiple connection models and is easy-to-integrate.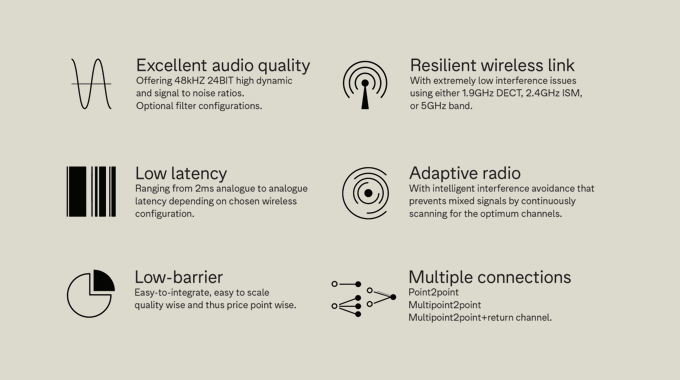 Designing a wireless standard
Minimal latency
Timing is everything for the perfect live performance, which makes latency the audio industry's worst enemy. Sheerlink gives extreme low-latency. Less than 2ms depending on the configuration.
Zero interference
With intelligent radio drivers and optionally using reserved radio bands, Sheerlink eliminates drop-outs and creates hyper-smooth audio delivery. A resilient wireless link bridges instruments or microphones and receivers with a lightning-fast connection with quality, unique in the industry.
Zero wires
The music industry is dominated by cables due to the fear of latency, dropouts, and generally poor audio quality. Sheerlink provides a professional wireless audio standard that provides an exceptional sound experience.
Maximum freedom
Technology-enhanced connections ensure the artistic freedom of the performer while providing ease of installation for supporting sound technicians.
Base your solution on RTX communication modules
Sheerlink product solutions are offered in the 1.9GHz and 2.4GHz frequency bands using the RTX1090 and RTX1290 communication modules. The modules are footprint compatible allowing reuse of hardware designs and applications on the radio architectures. Additionally, solutions will be offered using additional frequency bands for even higher capacity.
Take your products to the next level with RTX wireless modules
We enable you to deliver the high-quality products your customers demand and expect by providing easy-to-integrate modules or turnkey product solutions.
Wireless Modules
Approved by professionals
A manufacturer of professional microphones tested a Sheerlink setup in their own test environment setup and stated:
'We had to expand our test setup in order to actually test the limitations of the RF'
An audio guru at a professional audio equipment provider listened to the Sheersound codec, and his opinion was:
'The audio quality is definitely at a high professional level'
Get in touch
Let's get in thouch!
Contact us and learn how Sheerlink can add audio perfection to your product.
Contact us